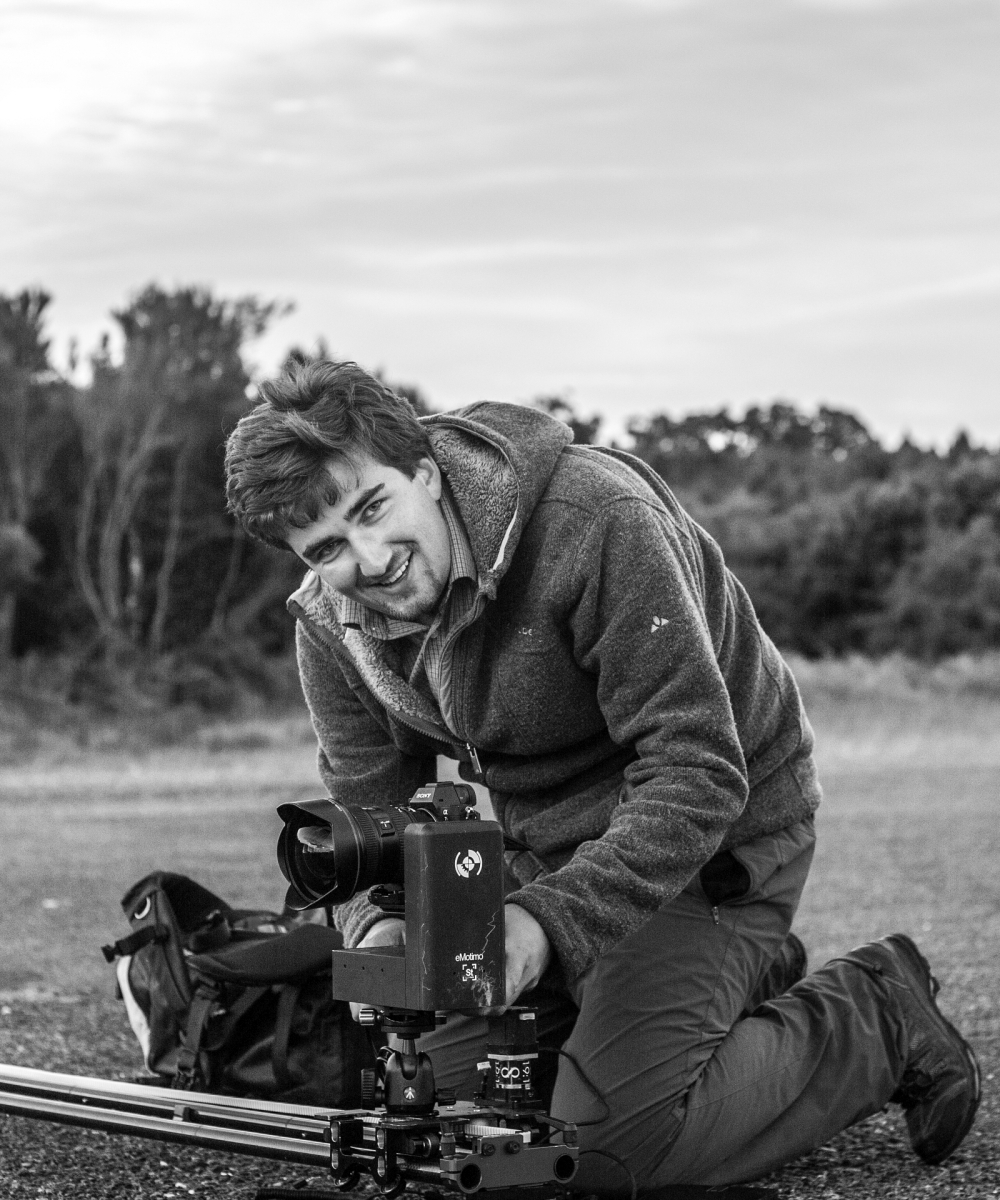 MARTIN HECK
TIMELAPSE CINEMATOGRAPHER
Founder of Timestorm Films. Based in Garmisch-Partenkirchen, Germany.
Martin is a timelapse photographer since 2008, specializing in ultra high resolution motion-control timelapse, hyperlapse and post-production work.
With over 15 years of extended shooting experience in difficult environments around the globe and a deep knowledge in timelapse post-processing he has established himself as a leading expert in the field of timelapse photography.
Martin has worked with some of the biggest names in the film and media industry, including Netflix, BBC, National Geographic, Samsung and many more. He has also had the opportunity to travel to some of the most beautiful and remote places in the world to capture incredible timelapse footage.

Martin is fluent in English and German
Christoph Malin

Aerial, Action Sports, Timelapse | Content-Partner

Based near Innsbruck, Austria, ESO ambassador,  drone operator, astrophotographer and filmmaker since 1985, specialized in Sports (Bicycle Industry, Tourism), Science, Nature, Landscape and Documentary.

Loves the technological and creative challenges of film-making especially in science and outdoor environments.

Robert Schwarz

Antarctic Timelapse Specialist | Content Partner

Based at the South Pole for 15 consecutive years.

Telescope operator and technician of the Keck Telescope Array at the Martin Pomerantz Observatory of the Amundsen-Scott South Pole Station.

Experienced timelapse shooter in the coldest conditions on earth.
If you have any questions regarding stock footage or would like to discuss a project send us an email!
If you would like to receive a quote for our stock footage please provide the following usage details with your request:
Project Type:
Distribution Medium:
Distribution Area:
Number of Viewers:
License Term: